Sharper Transfer
You Still Have Time for Christmas
The Sharper Transfer Difference
We make your movies the way we would make them if we were making them for ourselves!
We urge all of our clients to have us transfer their memories to a hard drive. We don't charge extra for this service. We can purchase the necessary hard drive and pass the cost on to you, or you can get us your hard drive. Here's what you get:
All the orginal video footage in DV format for back up and future editing.

Our project files for easy editing in iMovie, Final Cut Pro X, Adobe Premiere, Windows MovieMaker Live, etc...

A Digital Movie (m4v) file.

We use Taiyo Yuden/JVC "Super Cyanine" Archival DVDs.
This is amazing material for your future use. This is usually not offered by "others".
If you are looking to just have your videos transfered without our "personal" editing (with chapters and transitions) then we'll match our competitiors regular prices.
Video Transfer
​
Cost:
$15 per tape - Video transfer to Digital Movie (up to 2 hours per tape)

$5 additional for transfer to DVD
​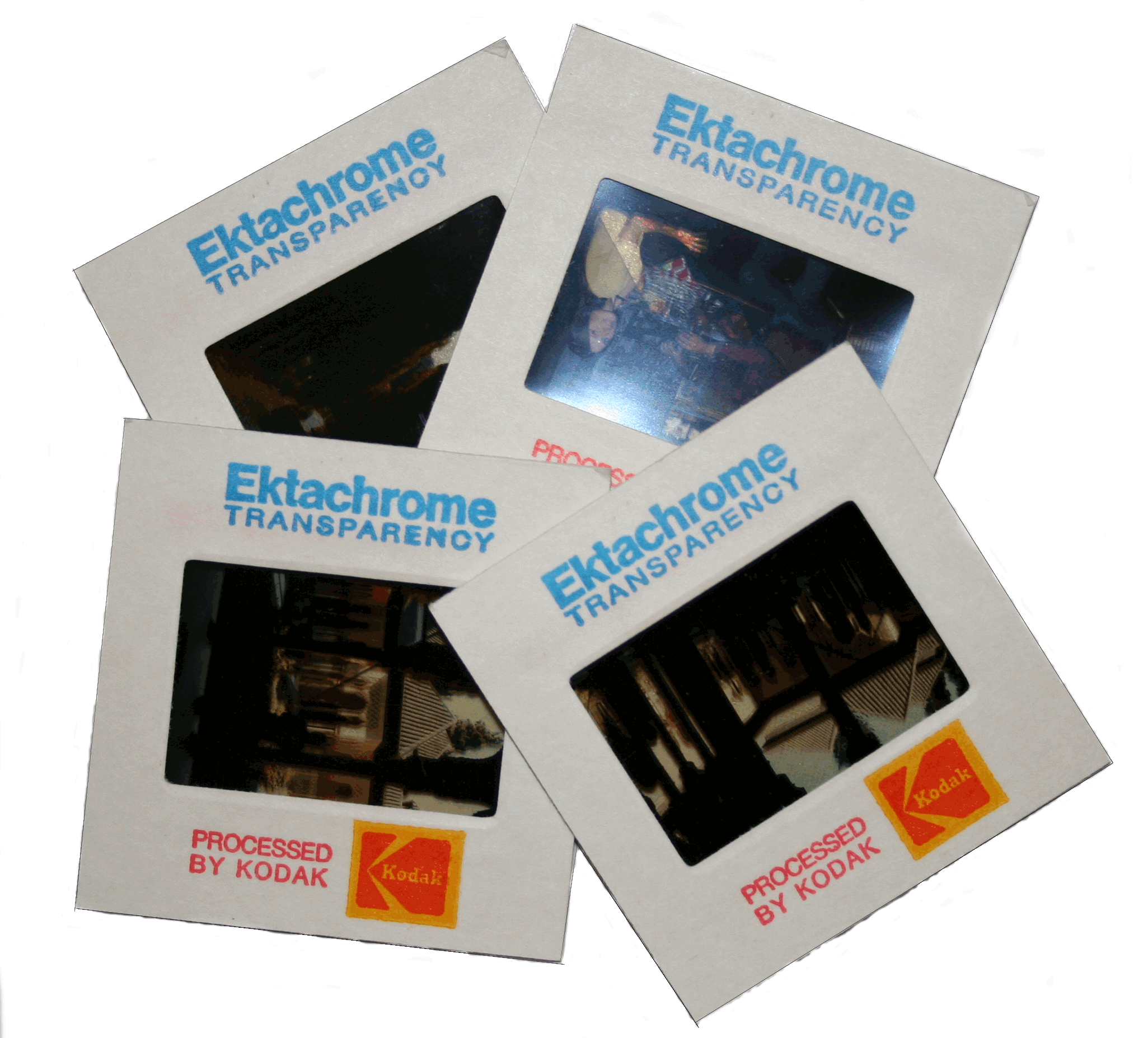 Slides, Negatives, Photos

​
Cost:
$.35 for Photos and $.50 for Slides and Negatives per for quantities over 100 / $.50 and $.60 per for quantities under 100
​

Slideshows
​We can create slideshows of your slides, negatives, photos, and videos with a sound track. This is perfect for Weddings, Funerals, Parties, Farewells, etc...
Call for Pricing
Audio
​
Cost:
$10 per tape (up to 72 mims.)
Call for pricing
​

Film
​
(16mm, 8mm, Super8, Super8 Sound) We can add a sound track.
Cost:
$10 - 3" Reels
$30 - 5" Reels
$60 - 7" Reels
​

Apple TV
We also recommend Apple TV for streaming your audio/video/photo content directly to your TV. (Apple computer is not required) Ask us about this feature. This is the future of video viewing and we can assist you in moving into the future.
Personalized Video Editing Training
​
​
We offer personalized iMovie video editing training so you can created your own personalized videos from the transferred files.
Cost: Call for pricing​

Help support a local small business